History of Literacy Volunteers - Marquette County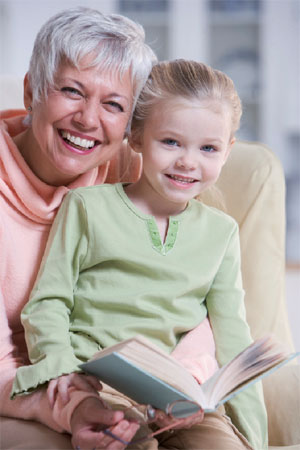 Marquette County Literacy Council was organized by a group of volunteers in 1990 with the help of local librarians and Columbia County Literacy Council. Tutor training for volunteers was held locally by an Adult Basic Education (ABE) instructor and by traveling to surrounding counties for Laubach tutor training. We became a member of Laubach Literacy Action. Recruiting adult learners was a slow process; meanwhile members volunteered their time at Forest Lane Elementary in Montello, helping various teachers with reading in the classroom.

In 1993 we became an affiliate of Literacy Volunteers of America (LVA) that gave us our 501(c)(3) tax exempt status. LVA had a state liaison in Eau Claire and we had an adviser on an assortment of issues. We began sending delegates to the LVA national convention at this time. Andy Arentz and LuAnn Zieman were trained as our in-house tutor trainers. Family Literacy was the national hot topic and our collaboration with Head Start grew. GTE (now Verizon) grants not only helped fund conference attendance but funded the LVA/GTE Foundation Family Learning Center, bringing computers and the Internet to Head Start. Our name was changed to Literacy Volunteers of America-Marquette County (LVA-MC). We held dual membership in LVA and Laubach. In-service trainings covering a wide variety of topics were introduced to volunteers.

We went through LVA's accreditation process and passed our initial assessment with flying colors in 2001. LVA and Laubach merged into ProLiteracy Worldwide, with ProLiteracy America being our "tie". The process was slow and many changes have ensued, most notable was obtaining our own 501(c)(3) tax exempt status, incorporating, and changing our name (again) to Literacy Volunteers-Marquette County, Inc. Keeping our accreditation was prohibitively expensive so we chose to spend the money on materials and let our status revert to affiliate. Projects through the years included group workplace ESL at Brakebush Brothers, Inc. in 1998, tutoring at the Oxford Federal Correctional Camp in the mid 90's, essay contest for fifth graders, Reading With Children workshops, Quilting for Literacy, Kid Stuff, floats in local parades, drivers education classes at Head Start and financial literacy classes at Head Start.

Fund raising began with canisters in local establishments and speaking to service clubs, with the Montello Lioness Club as our first "major" donor ($250) in the fall of 1990. Since then, support has increased with over 270 individuals, businesses, service organizations and foundations giving monetary and in-kind donations. Our largest local contributor, Johnson Boats and Motors, pledged $5 for each float boat sold from 1994 through 2005. Their contributions purchased the books Read for Joy!. We participated in an LVA national fund raising event, The Incredible Reading Rally, in 1997 and 1998. In 1999 we hosted a gourmet dinner at Chef Greg's Café and Spice Company. Since 2000 we have held annually an Hors d'oeuvres Buffet at Mecan River Outfitters that successfully raises awareness and money. This event is held the first Thursday of February…mark your calendars now!